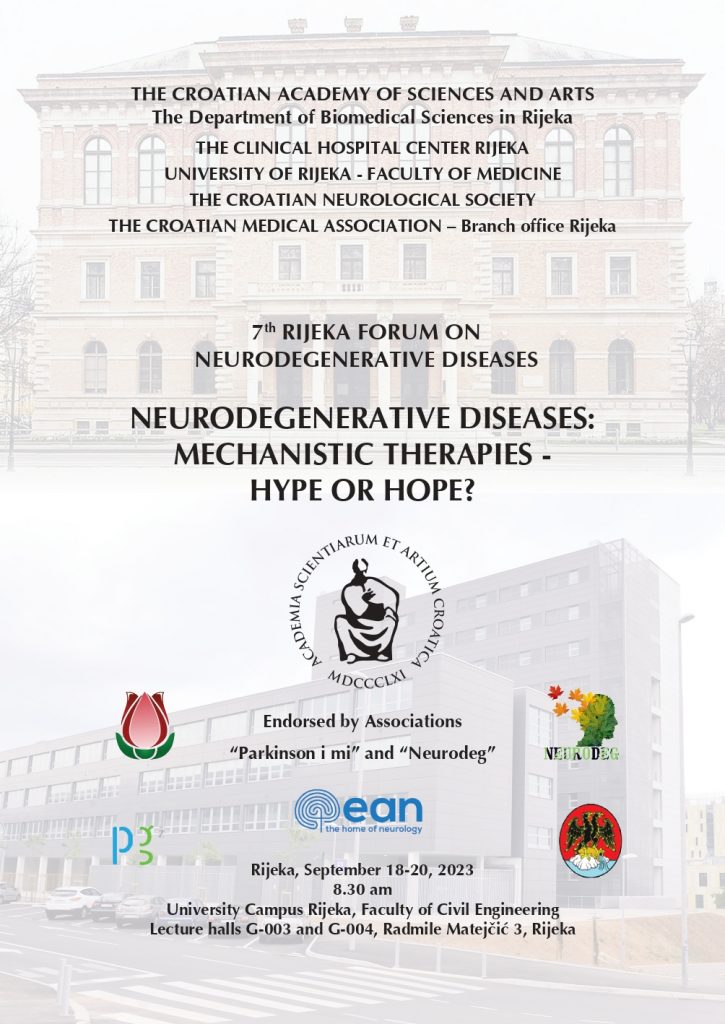 In the period from September 18-20, 2023, the symposium "7th RIJEKA FORUM ON NEURODEGENERATIVE DISEASES" was held, organized by the Croatian Academy of Sciences and Arts – The Department of Biomedical Sciences in Rijeka, The Clinical Hospital Center Rijeka, Faculty of Medicine, University of Rijeka, Croatian Neurological Society and Croatian Medical Association – Rijeka Branch.

The symposium was attended by Dr. Ivana Vinković Vrček, Dr. Nikolina Kalčec and Anamaria Gojanović dr. med. vet., as part of which Dr. Nikolina Kalčec and Anamaria Gojanović dr. med. vet. held their poster presentation entitled "Selenium Nanoparticles as Efficient Drug Delivery System for Parkinson's disease" (SENDER).

The goal of the symposium was to present the latest achievements and dilemmas in the field of neurodegenerative diseases with this year's special theme: "Mechanistic therapies – hype or hope" and other news about neurodegenerative diseases, in order to improve our daily practical and scientific work.
The symposium was supported by the Croatian Science Foundation grant no. 7276, "The Epidemiology of Parkinson's Disease in Croatia and the Influence of Genetic Factors and Microbiota on the Progression and Treatment Outcomes of the Disease".