We are pleased to announce a forthcoming book entitled "Characterisation of Drug Nanocarriers", edited by Ivana Vinković Vrček, Jesus M. de la Fuente and Evgeny K. Apartsin. The book will be published by the Royal Society of Chemistry.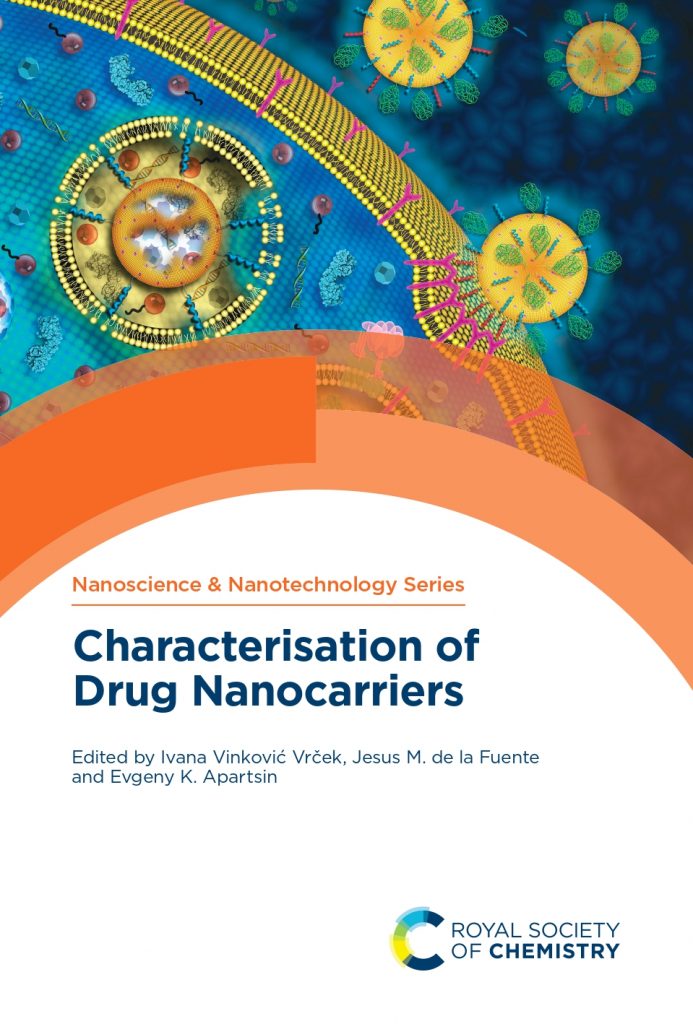 Nanotechnology has the potential to solve many unmet, urgent healthcare requirements. However, bridging the translational gap between lab and clinic for nanodrugs is still challenging, and there is limited guidance on regulatory-relevant information and approaches.
The main aim of this book is to provide guidance on characterization of drug carrier properties and efficacy required for regulatory acceptance of nanomaterials for their use in medicine.
This book provides a comprehensive overview of drug loading and delivery nanocarriers, including their charactersitics, methodologies and techniques to evaluate the association and interaction of the drug with the different nanocarriers.