March 3rd, 2023 – Zagreb, Croatia
Školska knjiga – The Great Hall, Masarykova Street 28
Nanotechnologies fundamentally change the current therapies and enable development of novel treatments and diagnostic approaches. The improvements in medical therapies and diagnostic achieved through innovative medical nanoproducts has a great and direct clinical importance and provide benefits for the patients. Hence, best practices in design and development of such nanoproducts will contribute to societal prosperity and welfare, by providing access to better and safer treatments.
This meeting aims to strengthen relations between industry, R&D&I sector, regulatory agencies, clinics, and patients with the ultimate goal of fostering the clinical translation of nanomedicine from bench to bedside. By promoting scientific exchanges, technological implementation and innovative solutions, the meeting will enable dialogue for rationalizing and focusing research efforts at the EU level in dealing with the grand challenge of nanomedicine translation for cancer therapies.
The meeting will focus on several factors that need to be discussed and considered in order to achieve the best societal impact:
1) Safety aspects: by discussing the best practices for the application of the Safe-by-Design concept during early stages of development and production of novel medical nanoproducts.
2) Regulatory aspects: by discussing necessary steps for regulatory acceptance of novel nanoproducts.
3) Training and education aspects for a solid skilled workforce and patients: by facilitating and expanding cross-disciplinary training for researchers, medical care providers, public health professionals working in industry, government, and academia, as well as for patients.
Participation is free of charge. If you would like to register, sign up with the link down below until the 20th of February 2023.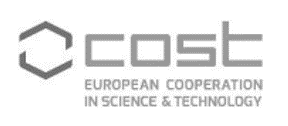 Organizer: NANO2CLINIC: Cost Action CA17140 –
Cancer nanomedicine – from the bench to the bedside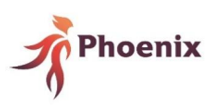 Supported by: PHOENIX-OITB: Pharmaceutical Open Innovation Test Bed for Enabling Nano-pharmaceutical Innovative Products

SENDER: Safe-by-Design Approach for Development of Nano-Enabled Delivery Systems to Target the Brain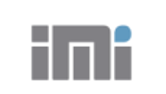 Local organizer:
Institute for Medical Research and Occupational Health, Zagreb, Croatia
For updated information and agenda visit: phoenix-oitb.eu/news-media/

The PHOENIX-OITB project receives funding from the European Union's Horizon 2020 research and innovation programme under grant agreement No 953110. COST Action CA 17140 "Cancer Nanomedicine from the Bench to the Bedside" is supported by COST (European Cooperation in Science and Technology). SENDER Safe-by-Design Approach for Development of Nano-Enabled-Delivery Systems to Target the Brain is a project financed within the "Research Cooperability" Program of the Croatian Science Foundation funded from the European Social Fund.